What is bathtub restoration and why is it really important to find a skillful master?
The most durable, effective and modern method of bathtub restoration is coating the surface with liquid enamel.
It consists of high-quality, thorough preparation of the surface and the application of material to it with a special technique.
In general, this process can be divided into 3 stages - preparation, cleaning, painting. Neither of these steps is less important than the other. Thanks to this approach, we can guarantee high quality and provide a long warranty. We pay special attention to preparation before painting, unlike other companies that cover the dirt with a layer of paint. This is clearly visible in the photo. We completely cleaned this bathtub from spray paint. And what we found underneath caused us great surprise. What you see in the photo on the left is a dirty bathtub to which the spray was applied. It seems that with some companies this level of preparation before painting is common. As you can see on the right, we have cleaned this surface. Believe me, in order to achieve these results, we had to put in a lot of effort, since dirt and grease were deeply ingrained in the surface of the bathtub.
The approximate time it takes one of our experienced coating technicians to restore a standard bathtub is 3-4 hours. If the bathtub has been previously treated with low-quality products and requires preliminary preparation, 40 to 90 minutes can be added to the time required for the final treatment of the bathtub, plus an additional set fee for the additional preparation process.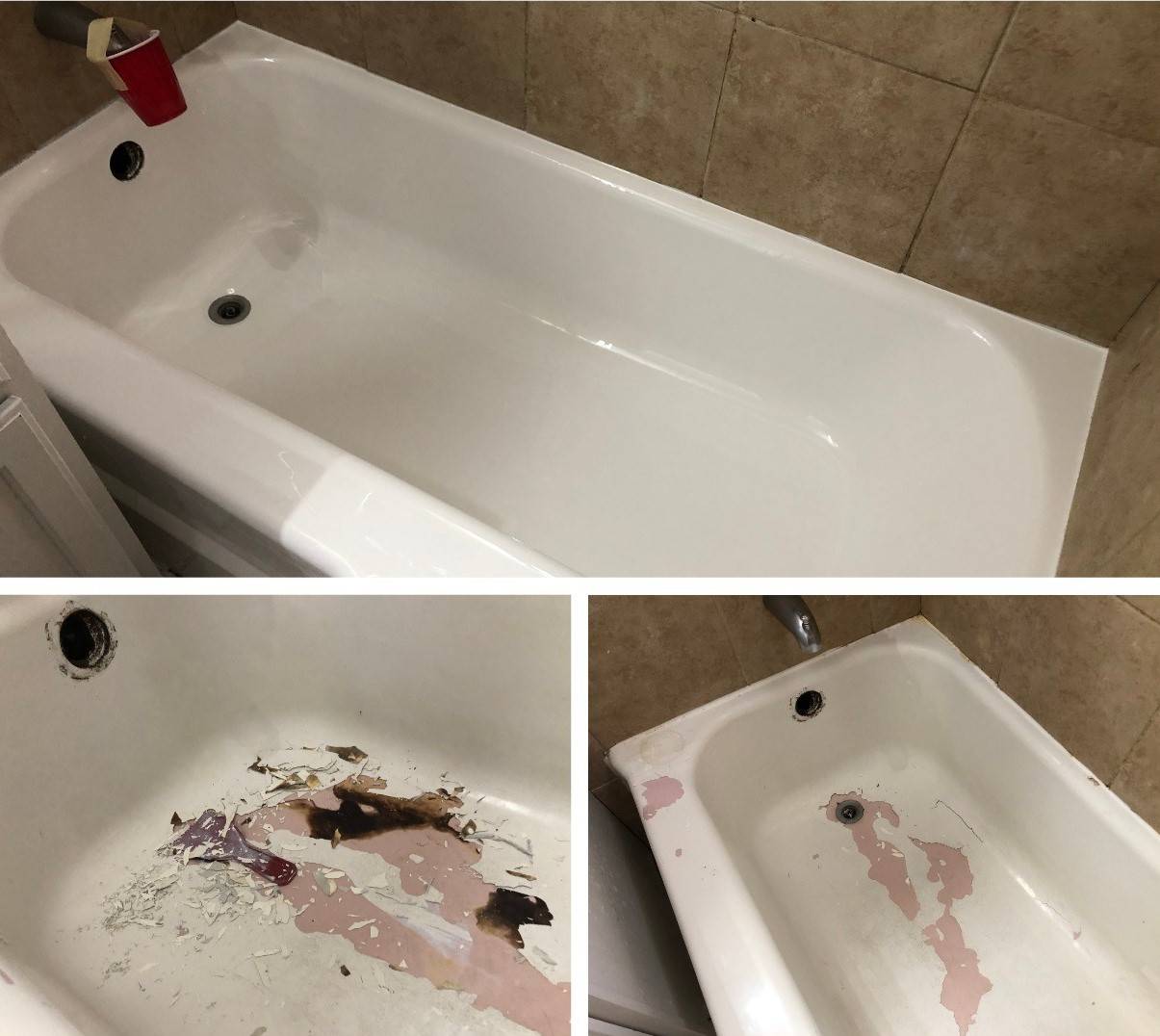 (Please read the "Bathtub Repair" section to understand the sizes and types of bathtubs).