Before starting the work on the bathroom renovation, it is necessary to discuss all the issues with you in advance and make sure that we are doing everything in the correct order and that there is nothing that can affect the price. Nobody likes surprises like this.
Bathtub types: cast iron, iron, fiberglass, plastic.
Bathtub Size: Is your bathtub standard in size and style?
Standard bathtub size is 5 feet (60 inches). Some can be slightly larger or smaller, but are still considered standard.

Does the bathtub have shower doors?
If there are shower doors in the bathtub, they will need to be removed, as well as the lower guide rail, which is located on the edge of the bathtub. The side and top guide rails can be left in place. Reinstallation of the shower doors is a separate, charged service. We cannot reinstall the shower doors until the following day, since the bathtub surface needs to dry for 24 hours.
If you have any questions, you can always send us a picture of your bathtub:
Has the bathtub been restored or renovated earlier?
If you see peeling or two layers of color anywhere in the bathtub, then the bathtub has been restored in the past. This is important because if the tub has been painted or repaired before, the old material will need to be removed. This means additional materials and labor, as well as additional fees. Please check your tub before requesting a quote so that we can give you the most accurate quote possible.

Are there chips, rust, cracks, holes, or other defects in the bathtub?
We charge additional fees for repairing and eliminating such defects. You can find more detailed information here: Chipping, Rust, Hole and Crack Repair
Is there a water leak? This is important! Even a small drip can cause big problems. We cannot repair the bath if there is a water leak. Also, notice how the drain works. Does the water drain well? We thoroughly wash the bath before painting, so it is important for us that the water runs well.
Is there any other work planned for the bathroom? That needs to be done first. Bathtub restoration and renovation should be one of the last jobs you do in the bathroom, since all other work can damage the polished surface.
Jacuzzi
Any bathtub with jets is considered a jacuzzi. Jacuzzis and hot tubs are very different, they have different sizes, depths, number of jets and other factors, so the price is negotiable.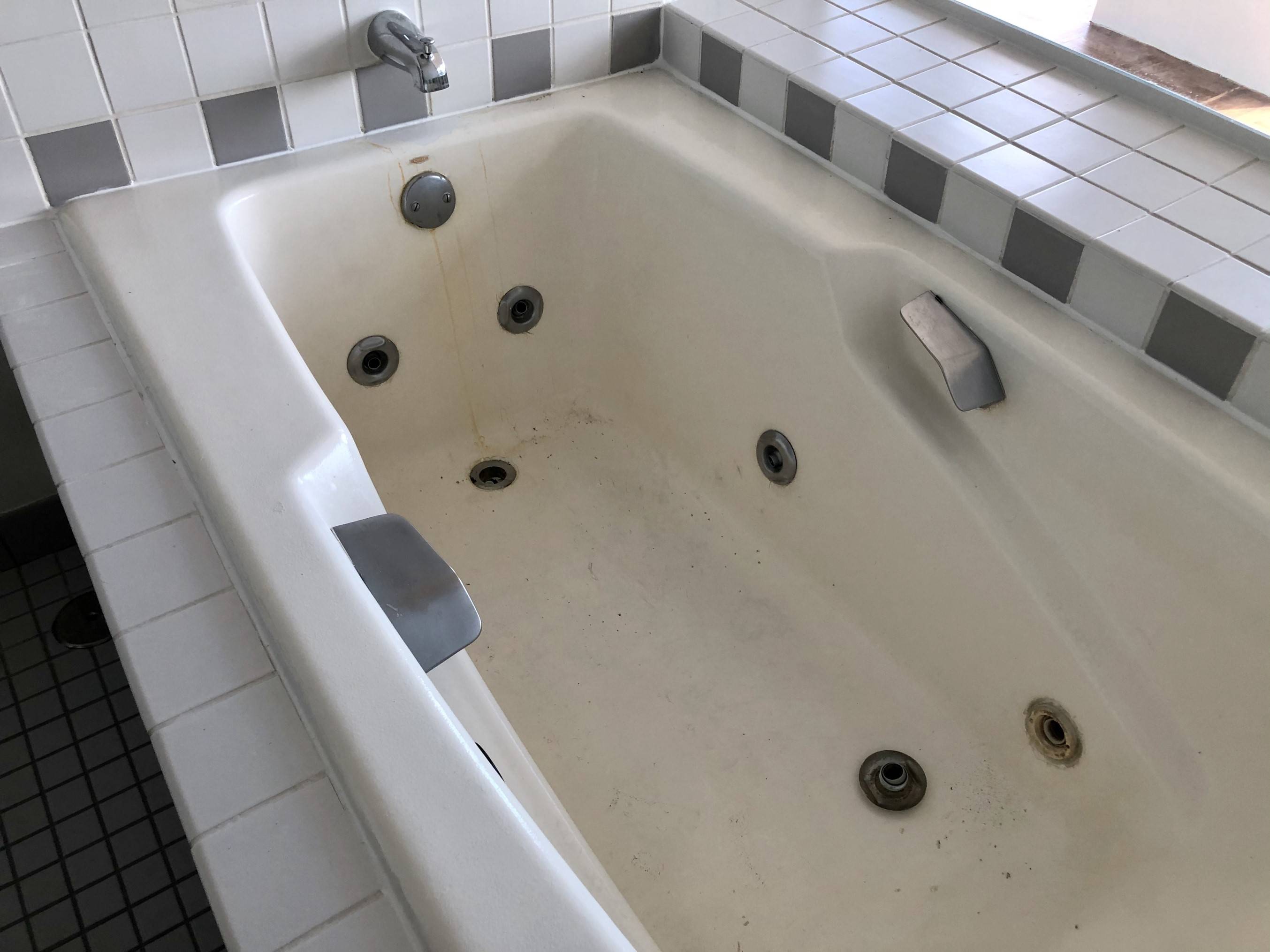 Parking
Our Technician's will need available parking nearby. We will need to know what is available at your location. We may need Visitor Parking Permits in the case of Permit Parking or Guest Parking passes for High Rises. Due to the nature of our work Metered Parking can be a big problem. Our Technician's cannot keep stopping work to feed meters. If the only parking available near you is Paid Parking? We will need to know and this will be added to your quote.